> zurück
---
> 2008
> 2009
> 2010
> 2011
> 2012
> 2013
> 2014
> 2015
> 2016
> 2017
> 2018
> 2019
> 2020
> 2021
> 2022
> 2023
> 2024
> 2025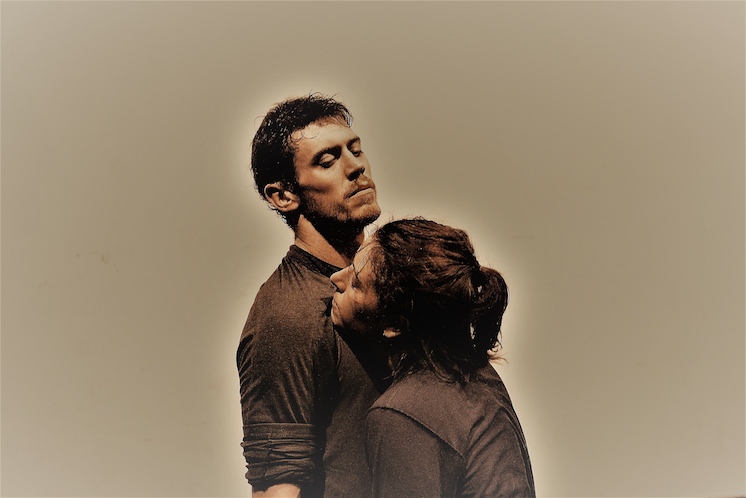 15. Dezember 2018 / 16:00


Luke Murphy


Showing "Carnivore"
Tanztendenz

Im Dezember ist der irische Choreograf Luke Murphy Residenz-Gast der Tanztendenz. Zusammen mit seinen Performern probt er an seinem kommenden Werk "Carnivore". Auszüge daraus präsentiert das Showing. Im Anschluss Gespräch mit den Künstlern über ihren Arbeitsprozess.

"Carnivore": A provocative new project commissioned by and created in a response to "The Renaissance Skin Project" at Kings College London – With six hundred years behind us we still find ourselves caught between contradictory rhetoric simultaneously celebrating the body but emphasising identity and self as lying elsewhere.

ln collaboration with Kings College London Historians Evelyn Welch and Hannah Murphy the work examines how the central research questions of "The Renaissance Skin" project can be applied to contemporary notions of beauty, identity, communication, intimacy, worth and self. Through a series of physical vignettes in dialogue with a constantly evolving spatial context, "Carnivore" will mine the sensation, expectation, detachment and feeling of the information our skin feeds us at any given moment.

"Carnivore" will be created in collaboration with sculptor Alex Pentek on a large installation of foldable origami pieces which will be constructed and deconstructed throughout the performance. Texture and form are once again challenged as the architectural nature of the installation comes into conflict with unharnessed physicality of the performers in space.

"Carnivore" will preview on May 23rd at The James O'Driscoll Gallery at Uillinn Arts Centre and Premiere from May 27-31 at Crawford Gallery in Cork, Ireland. Carnivore is supported by a 2018-2019 Arts Council of Ireland Arts Grant Award and created through residencies at Shawbrook (Ireland), DanceNow Silo Kirkland Farm (USA), Tanztendenz (Munich), Ultima Vez (Brussels) and AnSanctoir (Ireland)


Performer:
Julie Koenig
Astrid Sweeney
Knut Vikstrom Precht
Stephen Moynihan

---

Spielort
Tanztendenz
Lindwurmstr. 88
80337 München
U 3 und U 6, Stadtbus 62 und N 40, Haltestelle Poccistraße


---

Tanztendenz München e.V. wird gefördert
durch das Kulturreferat der LH München
Luke Murphy

Originally from Cork City, Luke is a performer and choreographer based between Cork, New York and Brussels.

Luke has danced with Ultima Vez since 2014 touring internationally in productions of "In Spite of Wishing and Wanting", "Booty Looting and Spiritual Unity" and "Punchdrunk" since 2009, performing leading roles in the original casts of "Sleep No More in Shanghai" ('16-'17), "New York City" ('11-'15) as well as productions of "The Drowned Man" in London and "Sleep No More" in Boston. In addition he has danced in the companies of Luca Silvestrini, Martha Clarke, Kate Weare, Pavel Zustiak and in projects with John Kelly, John Scott, Jonah Bokaer and Bill T Jones/ Arnie Zane Dance Company.

Luke's own work has been supported by various commissions, awards and residencies internationally including Arts Council of Ireland, Cork City Council, CultureIreland, New England Foundation for the Arts National Dance Project, Kaatsbaan International Dance Centre, Pavilion Theatre, Tyrone Guthrie Centre, Irish Arts Centre, Foundation for Contemporary Arts, DanceLimerick, DanceBase Edinburgh, Tribeca Performing Arts Centre, b12 Berlin and others. He has created and performed seven evening length works throughout Ireland, UK and USA ("Drenched" 2012, "Icarus" 2013, "Your Own Man/Mad Notions" 2015, "On Triumph and Trauma" 2016, "The Dust We Raised" 2017 "Ex Caelo" 2018 "The Milyboy Kid" 2018).

Luke founded Attic Projects in 2014 as an umbrella for his various independent projects in dance, film and theatre. Luke is the producer and programming director of The Catch8 Workshop Series in Cork City and is currently working toward the opening of a new dance residency centre in County Cork.

Luke trained at Point Park University where he earned his BFA in Dance and English in 2009 and University of Chichester where he earned an MA in Choreography in 2017.