> back
---
> 2008
> 2009
> 2010
> 2011
> 2012
> 2013
> 2014
> 2015
> 2016
> 2017
> 2018
> 2019
> 2020
> 2021
> 2022
> 2023
> 2024
> 2025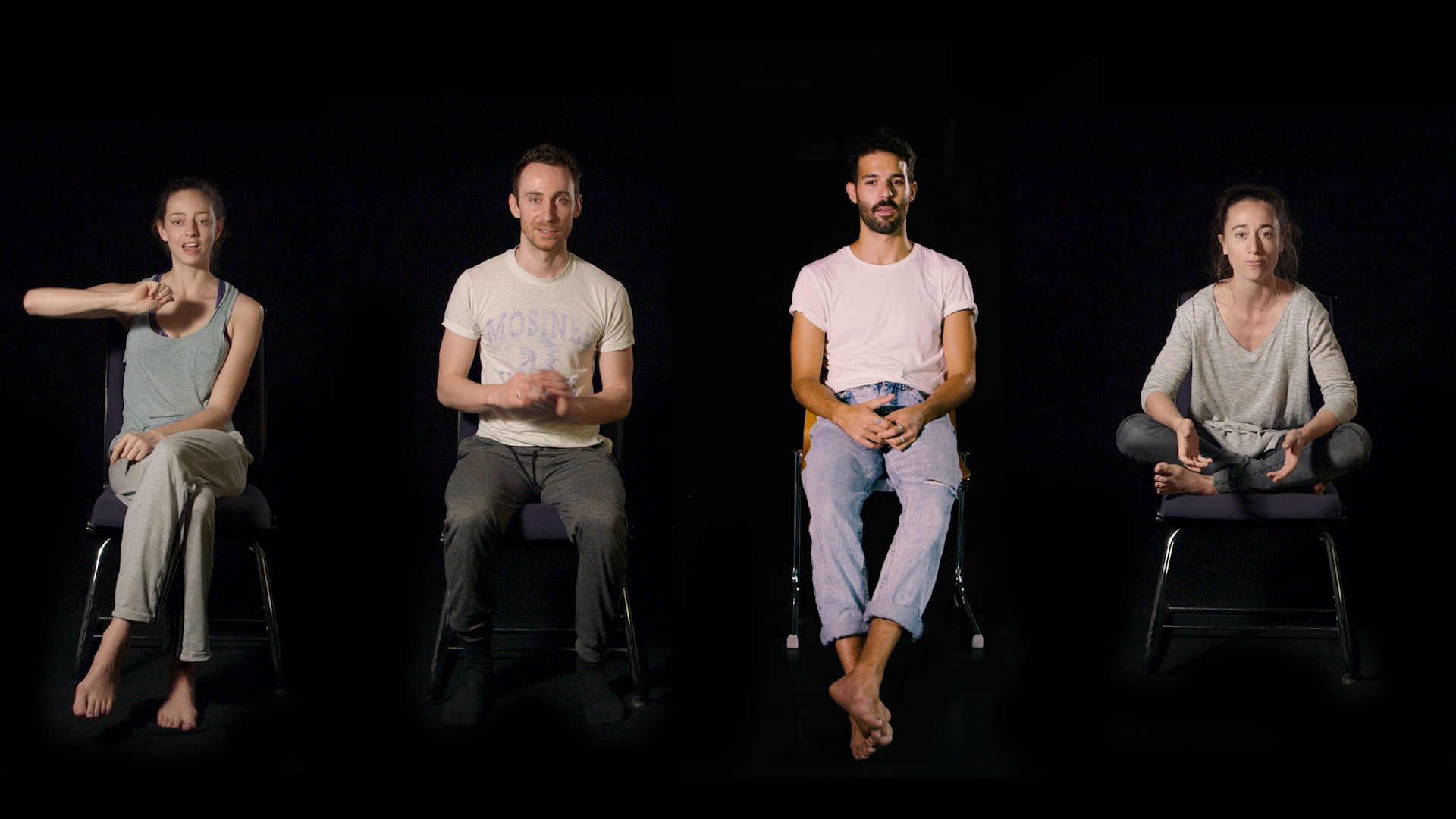 January 25 to 26, 2018 / 8 pm / 5 pm / 9 pm


Anna Konjetzky


about a session
MK, KAMMER 2



The term "session" refers to a period during which a body meets. Limits and rules are set, stretched, or repealed to provide new experiences and insights. Munich-based choreographer Anna Konjetzky's new piece explores the format—hence the "about" in the title— and the session itself. Being distanced and involved are not contradictions. The dancers probe the workings, history and social meaning of lust and arousal. Which movements, words and looks stimulate us? In a similar way to when we browse the Internet, some things are aroused, by chance. This in turn opens up possibilities to pursue or drift away from a theme. Elements of a lecture performance emerge. The lecture shifts, is continued in a video, then returns to the stage and is translated into movement by the dancers for the audience. Analysis and sensual experience mesh in a reflection about and with the body.



Choreography: Anna Konjetzky
Dance: Sahra Huby, Quindell Orton, Maxwell McCarthy, Victor Perez Armero
Music: Sergej Maingardt
Video: René Liebert
Stage design: Hannes Hartmann amd Leonie Mohr
Dramaturgy: Bastian Zimmermann
Production: Sabine Klötzer – SISK
PR: Simone Lutz

"about a session" is a production by Anna Konjetzky coproduced by Münchner Kammerspiele. Funded by cultural department of the city of Munich, Bezirk Oberbayern an the Bayerischen Landesverband für zeitgenössischen Tanz (BLZT)/Bayerischen Staatsministeriums für Bildung und Kultus, Wissenschaft und Kunst.


---

Venue
Münchner Kammerspiele, Kammer 2
Falckenbergstraße 1
80539 München
www.muenchner-kammerspiele.de

---

Tickets
Prize: 19,- €
www.muenchner-kammerspiele.de

---

Tanztendenz Munich e.V. is sponsored
by the Munich Department of Arts and Culture