> back
---
> 2008
> 2009
> 2010
> 2011
> 2012
> 2013
> 2014
> 2015
> 2016
> 2017
> 2018
> 2019
> 2020
> 2021
> 2022
> 2023
> 2024
> 2025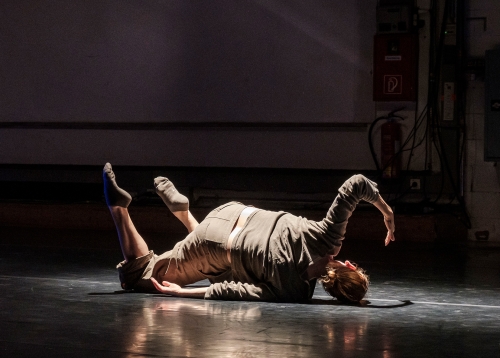 October 07 to 09, 2021 / 8 pm
Katja Wachter
Our Daily Post
schwere reiter, Alte Halle
Our daily post give us today ... Self-expression, inspiration, ritual and the search for affirmation - the social media hold their users firmly in their clutches. In "Our Daily Post", short video clips on a variety of topics are freshly fished out of the ocean of the Internet for each evening. A mixture of actors, diverse in age, background and art form, reacts and improvises to these clips. The participants take up acoustic, visual and thematic elements and develop them further - each evening with a different cast, each evening with changing musical input, each evening with different source material.

---

Team
Choreography: Katja Wachter
Performance: Ludger Lamers, Helmut Ott, Hardy Punzel, Daniela Graça Schankula, Katja Wachter u.a.

---

Venues
. schwere reiter, Alte Halle
Dachauer Street 116
80636 Munich
Streetcar 12, 20, 21 or bus 53
Stop Leonrodplatz
www.schwerereiter.de

---

Tickets
17,00 EUR / erm. 10,00 EUR
Reservation at www.schwerereiter.de

---

Sponsored by the Department of Culture of the City of Munich / A cooperation of Tanztendenz München e.V. and scope - Spielraum für neue Musik / Katja Wachter is a member of Tanztendenz München e.V.

---

Tanztendenz Munich e.V. is sponsored
by the Munich Department of Arts and Culture