> back
---
> 2008
> 2009
> 2010
> 2011
> 2012
> 2013
> 2014
> 2015
> 2016
> 2017
> 2018
> 2019
> 2020
> 2021
> 2022
> 2023
> 2024
> 2025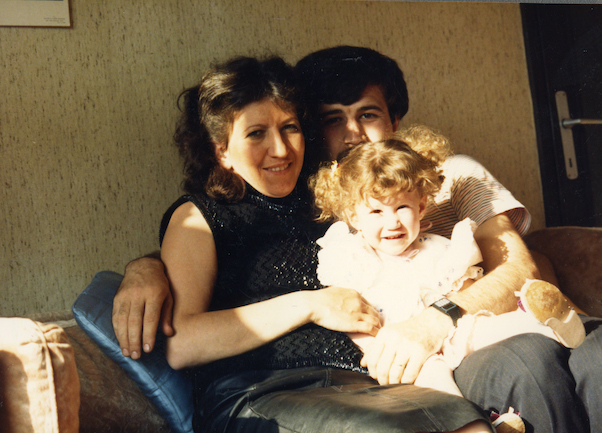 October 10 to October 12, 2021 / 2:00 + 4:00 pm (Su) / 10:00 am (Mo + Thu)
Ceren Oran


Stories in blue
HochX
The first and most natural but also most complicated social relationship in the life of every human being are the parents. Whether classic father and mother, single parent, two mothers or two fathers or any form of patchwork - here we learn to live together, here we first experience basic feelings such as love, fear, anger, security, jealousy, compassion. "Stories in blue" draws pictures of the emotional map family from the child's perspective through music, dance and scenery. The choreographer and her team make use of their own memories, but also and above all they have conversations with the real experts - the children!

For two weeks, Ceren Oran and the performers worked together with students of the elementary school at Schererplatz in workshops on the topic of family. In addition to experiencing music and movement, the children were also interviewed about their families and got to see rehearsal excerpts that were discussed. "As adults, we only have memories of our childhood relationship with our parents. It was important to me for the production to capture an unadulterated child's view of family. So for me, the children are really artistic partners in the creation process." (Ceren Oran).

Impressions of the process and rehearsals here:
Stories in blue.
---

Team
Artistic direction, choreography: Ceren Oran
Dance: Jovana Zelenović, Roni Sagi
(Máté Asbót: substitute dance during parts of the rehearsals)
Live music, composition: Benjamin Omerzell, Milly Groz
Stage and costume: Sigrid Wurzinger
Lighting design: Dennis Kopp
Dramaturgical support: Moos van den Broek
Artistic production management: Rat & Tat Kulturbüro
PR: Simone Lutz

---

Performance venue
HochX
Entenbachstrasse 37
Munich
HochX

---

Tickets
9 € / 6 € erm. + VVK fee
VVK: Munich Ticket

---

Supported by the Cultural Department of the City of Munich, the Performing Arts Fund as part of NEUSTART KULTUR #TakeAction and the Cultural Foundation of Stadtsparkasse München. This project is made possible by the Bavarian State Association for Contemporary Dance (BLZT) with funding from the Bavarian State Ministry of Science and the Arts. Ceren Oran is a member of Tanztendenz München e.V. With the kind support of Tanzbüro München and Fokus Tanz.

---

Tanztendenz Munich e.V. is sponsored
by the Munich Department of Arts and Culture