> back
---
> 2008
> 2009
> 2010
> 2011
> 2012
> 2013
> 2014
> 2015
> 2016
> 2017
> 2018
> 2019
> 2020
> 2021
> 2022
> 2023
> 2024
> 2025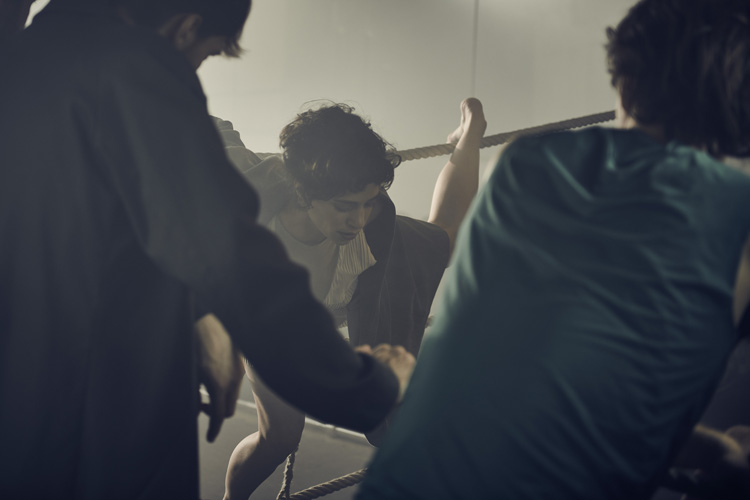 October 11, 2018 / 9 pm / schwere reiter


RODEO 2018: Jasmine Ellis


Empathy
schwere reiter


Artists crash together fascinated by the rapid decline of empathy. Admitting that the waters around us have grown, dance, theatre and live-music weave together asking politely: Please don't stand in the doorway. Don't block up the hall. Pondering if the last time we cried was in front of a youtube video maybe it would be nice to go to the theatre?

Choreography: Jasmine Ellis
Dance: Yael Cibulski, Evelyne Rossie, Luca Cacitti, Lukas Malkowski
Dramaturgy: Martina Missel
Music: Lukas Bamesreiter, Ralph Heidel, Maximilian Hirning
Costume: Sarah Kaldewey ATELIER KALDEWEY
Stage: Nicola Missel
Photos: Ray Demski

Part of RODEO. Munich Dance and Theatere-festival. In Cooperation eith Tanztendenz München e.V. Supported by ATELIER KALDEWEY and BOXWERK München.


---

Venue
schwere reiter
Dachauer Straße 114
80636 München
Tram 12, 20, 21 or Bus 53
Station Leonrodplatz
rodeomuenchen.de

---

Tickets
Coasts: 15,- / 8,- erm.
Reservation: ticket(at)rodeomuenchen.de, rodeomuenchen.de
(Start VVK: 10. September 2018)

---

Tanztendenz Munich e.V. is sponsored
by the Munich Department of Arts and Culture