Stephanie Felber
Caroline Finn
Sabine Glenz
Ruth Golic
Sabine Haß-Zimmermann
Stephan Herwig
Anna Holter
Judith Hummel
Jessica Iwanson
Karen Janker
Stefan Maria Marb
Angelika Meindl
Ceren Oran
Moritz Ostruschnjak
Helmut Ott
Yvonne Pouget
Micha Purucker
Johanna Richter
Claudia Senoner
Zufit Simon
Susanne Stortz
Dali Touiti
Birgitta Trommler
Katja Wachter
---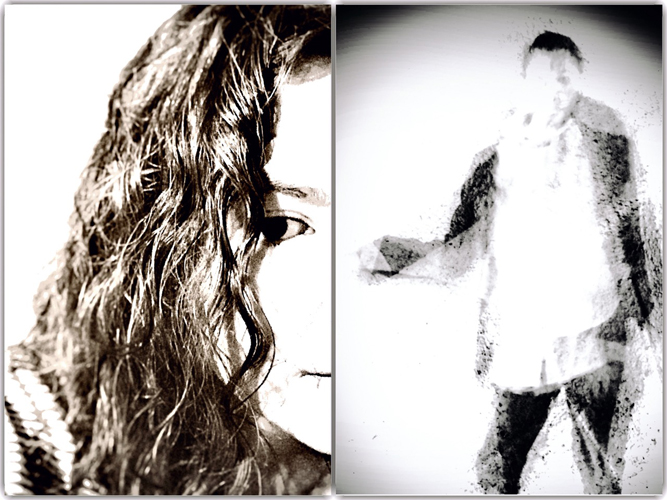 Member since 2020
Stephanie Felber
"My understanding of choreographic work is less a composed dance form, and more as an architectural arrangement of the human body in space and time. I want to create a space where different levels of perception can be experienced. I question the environment and the role of the audience. "
In my choreographies and photo-video works, I am dealing with the interface between visual and performing arts.
Own choreographic works have been presented in Best German Dance Solo euro-scene Leipzig, Feedback Festival Athens, Španski Borci Cultural Centre, (JSKD) Javni sklad RS za kulturne dejavnosti and Festival plesne ustvarjalnosti mladih ŽIVA Ljubljana, Quartier am Hafen und Zentrum für Zeitgenössischen Tanz Cologne, Shawbrook Irland, Museum der bildenden Künste Leipzig, Dock11 Berlin, Mediteranski Plesni Center Svetvincenat, 19th INTERNATIONAL FESTIVAL FAKI Zagreb, Pasinger Fabrik, HochX, schwere reiter und Schaustelle-Pinakothek der Moderne Munich.
As a performer I worked among others with Tino Sehgal, Susanne Linke, Chris Ziegler / Martina Morasso / Ted Stoffer and various Munich choreographers. In addition, works were created with the sound installation artist Allard van Hoorn, the director Tomma Galonska, Irena Čurik, Schorsch Kamerun/Herbert Achternbusch and Alexeij Sagerer, as well as the visual artists Patricia London ante Paris and Katharina Hinsberg. I also participated in research projects by Lisa Nelson, Nigel Charnock and Benoît Lachambre. Co-productions with those and other artists led me to the Pinakothek der Moderne, Haus der Kunst, Dance Festival Munich, Pèlerinages Kunstfest Weimar and Akademie der bildenden Künste Berlin. Furthermore, I worked at the Kammerspiele Munich and the Residenztheater in Munich.
Also I am interested in art and inclusion and choreographing for the inclusive theater group of Freie Bühne München e.V. and for the project "Oh happy day Inklusionschor" (190 people with and without disabilities). Within this project I received the cultural funding prize 2015 Fürstenfeldbruck and the "Miteinanderpreis" of the Bavarian Ministry of Social Affairs.
As a photo- and videographer, I document performances of the Munich performance scene and realize individual exhibitions, e.g. in the Färberei Munich, Pasinger Fabrik Munich, Kunstraum München, 100 days art Düsseldorf.

---
info@stephanie-felber.de
---
www.stephanie-felber.de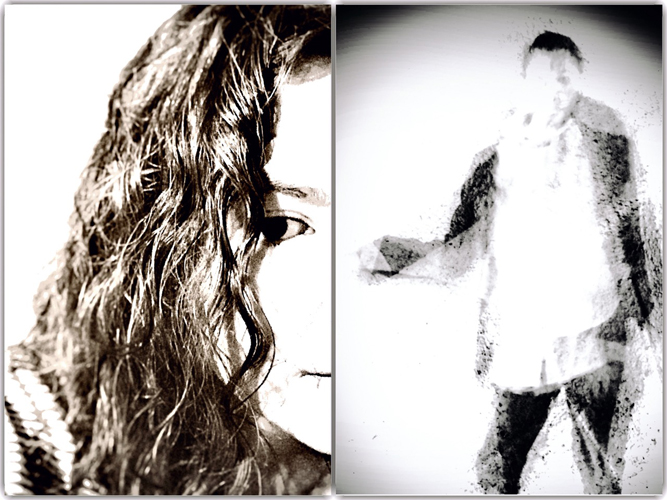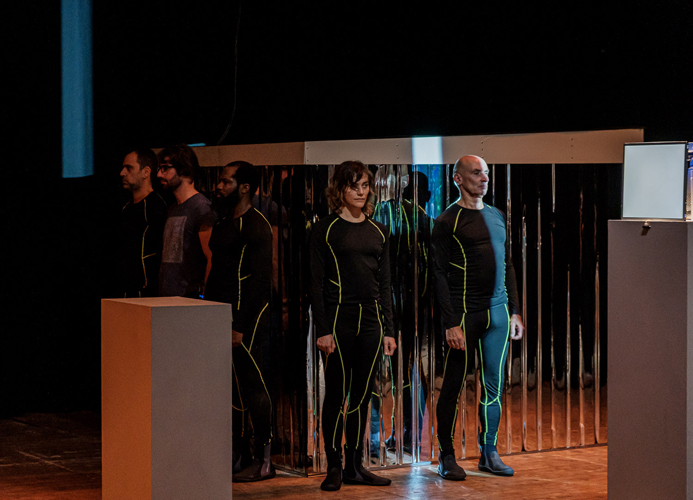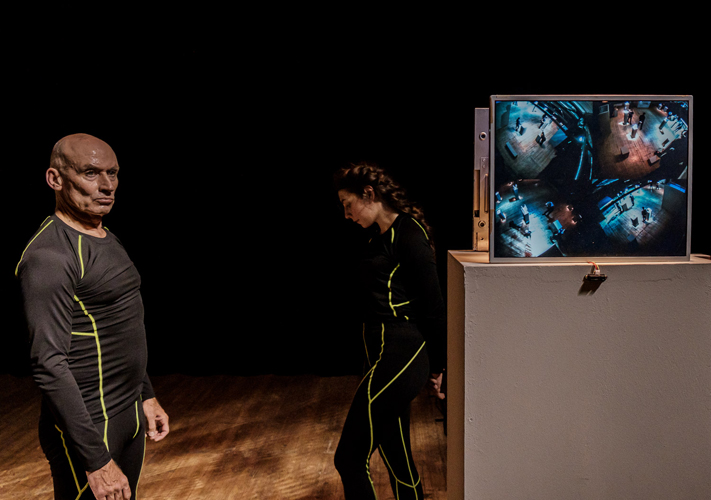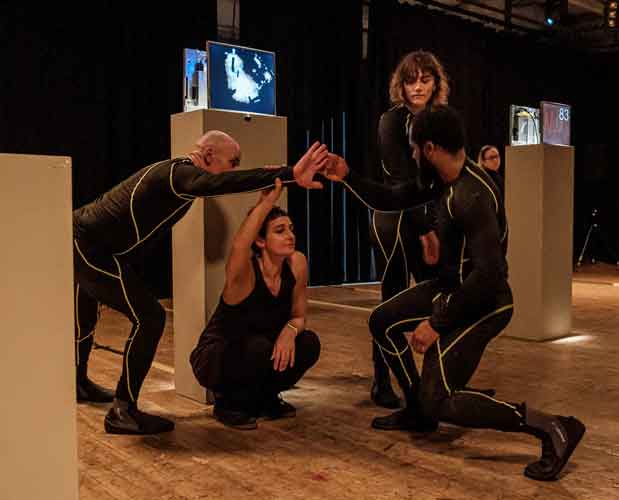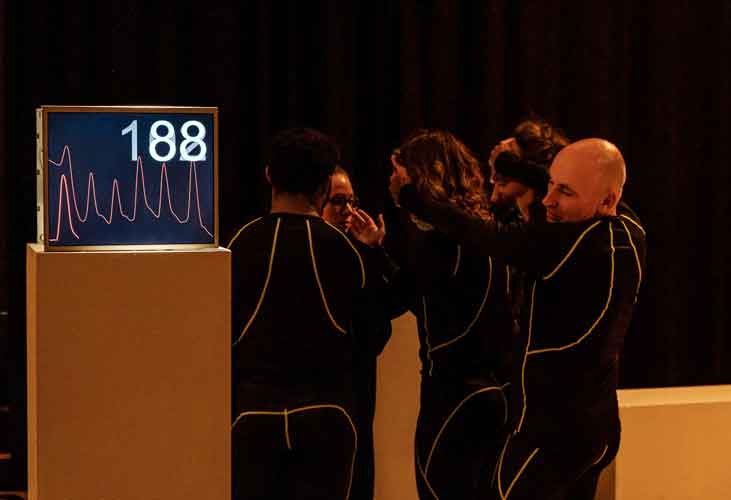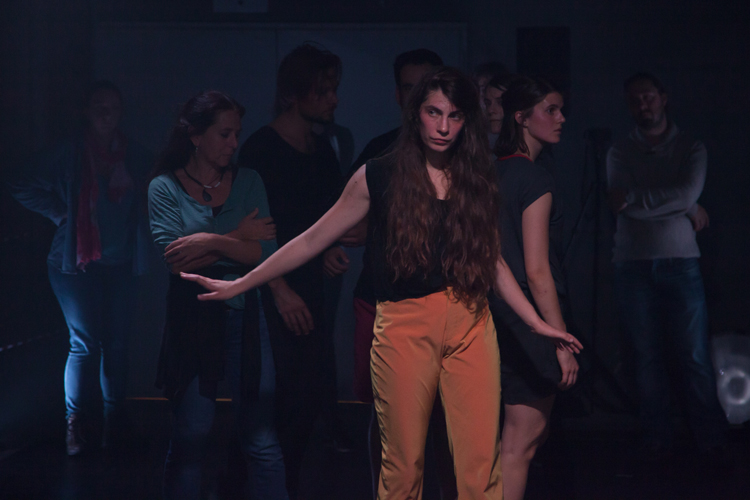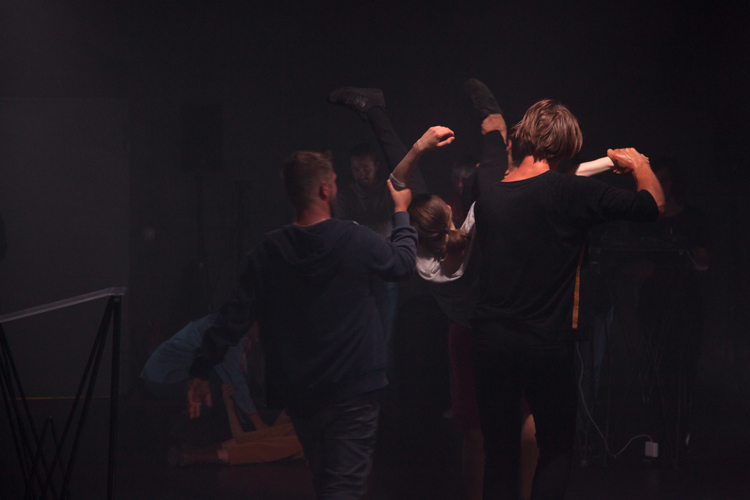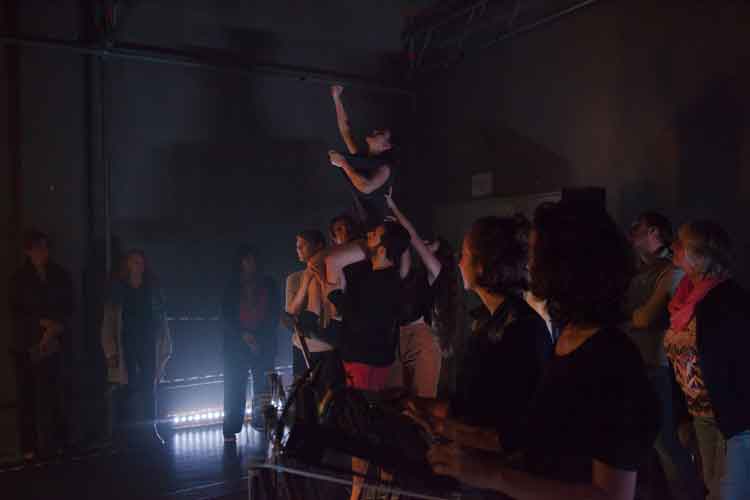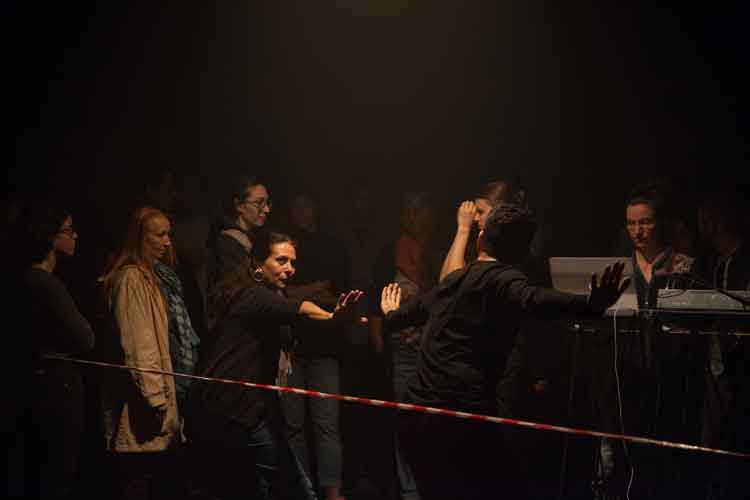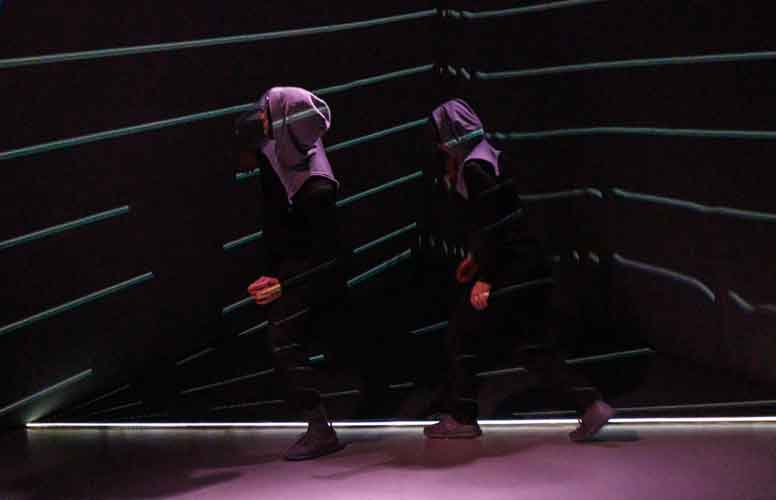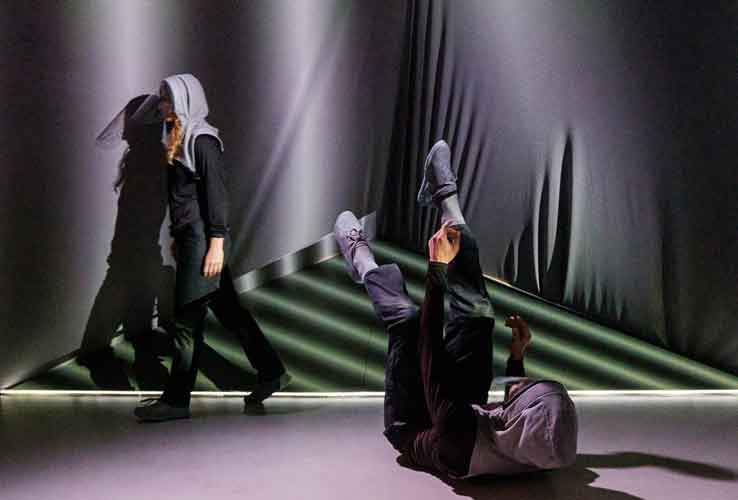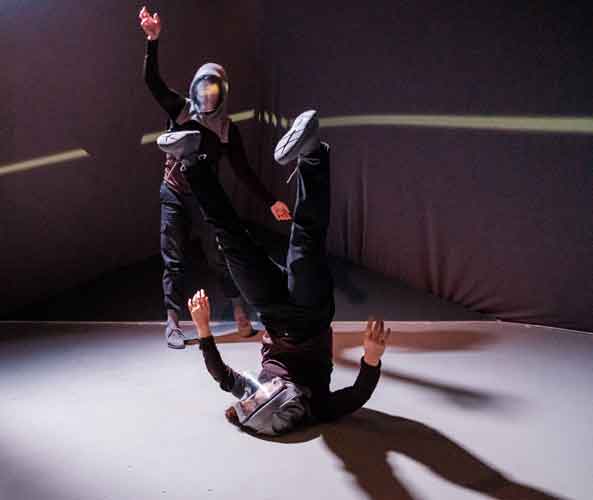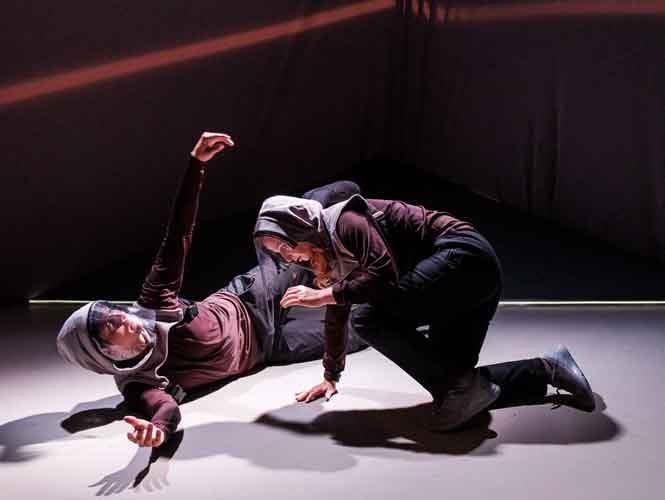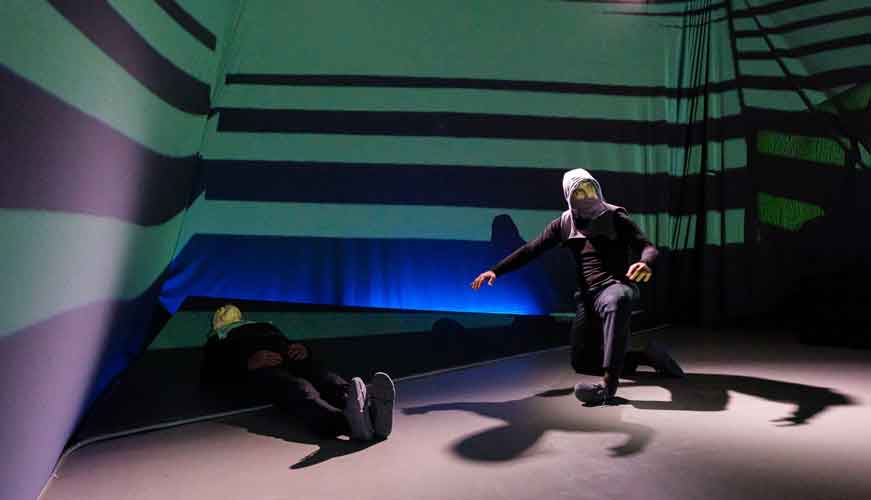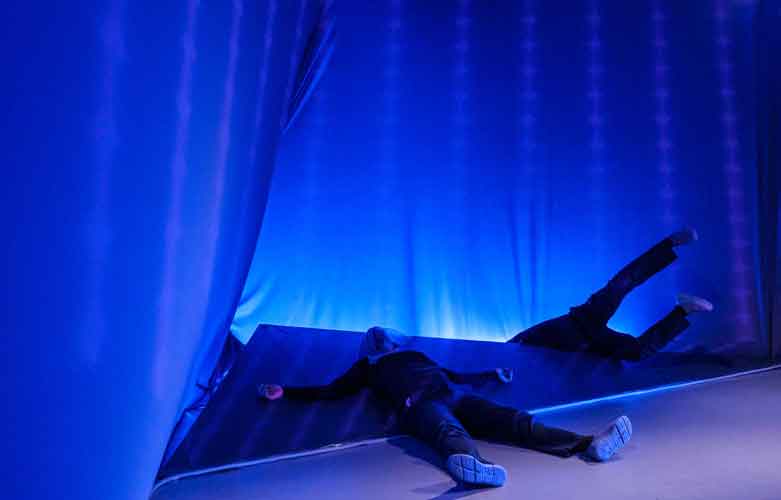 ---

Tanztendenz Munich e.V. is sponsored
by the Munich Department of Arts and Culture
Choreographies
CARNAL SCREEN
July 28 (world premiere) to 30, 2023, schwere reiter

---
Is a planet an enormous mountain? 360° Dance Film, December 17, 2022, 10 am to 10 pm, Halle 6, Studio 2 [ more ]

---
APON PARON
about the presence of the absent, june 18 (worldpremiere) to 20, 2021, schwere reiter, [ more ]

---
le vide dans l'espace
NEW DATES:
Oct 31 + Nov 1, 2020 (world premiere), Labor Ateliers/Studio 2, München [ more ]

---
(In)Security
October 11 to 13 (world premiere) and September 11 & 12, 2020, schwere reiter, München [ more ]

---
Vague de corps
July 28 & 29, 2017 (world premiere) and May 18 & 19, 2018, Labor Ateliers - Pathos München [ more ]
[ trailer on vimeo ]

---
Coram Publico
April 21 & 22, 2018, public space, Tallinn [ more ]

---
Interludium
June 6 to 9, 2017, public space, Oslo [ more ]

---
l'atelier de flanerie
December 11 & 12, 2015, Einstein Kultur, München [ more ]
---
LOGIN